LIFE AS A PROFESSIONAL SHOWJUMPER
Read about Meimei Chu's journey to the top as a longines rider. Based in Sunny California she travels to the big shows in Europe every summer.
1. How old were you when you started riding? 
I started riding quite late actually at the age of 12, so I skipped the ponies and went straight to horses!
 2. What was your first pony called? 
My first horse was named 'Shown Silver' aka Romeo. We competed in the hunter/equitation divisions 
 3. What are your strengths as a rider? 
My biggest strength as a rider is probably that I perform better under pressure as well as being able to adapt myself to different types of horses.
 4. And your weaknesses? 
My weaknesses are mostly mental. It's a battle between you and your brain as this is a very mental sport that. The ups and downs can be so extreme that it's hard to find balance.
 5. Have you ever had any bad falls (where you ended up in hospital)? 
I had one bad accident riding a very young horse and it resulted in a slight tear of my Achilles' tendon where it attaches to my calf.
 6. How many horses do you have right now, and who is you future star? 
I have 5 competition horses at the moment ranging in age, but the one I am most confident in is my 10yr old stallion Cassandro 
 7. Do you still get nervous competing? 
I definitely get nervous and will always have nerves. I just try to work the nerves in my favor!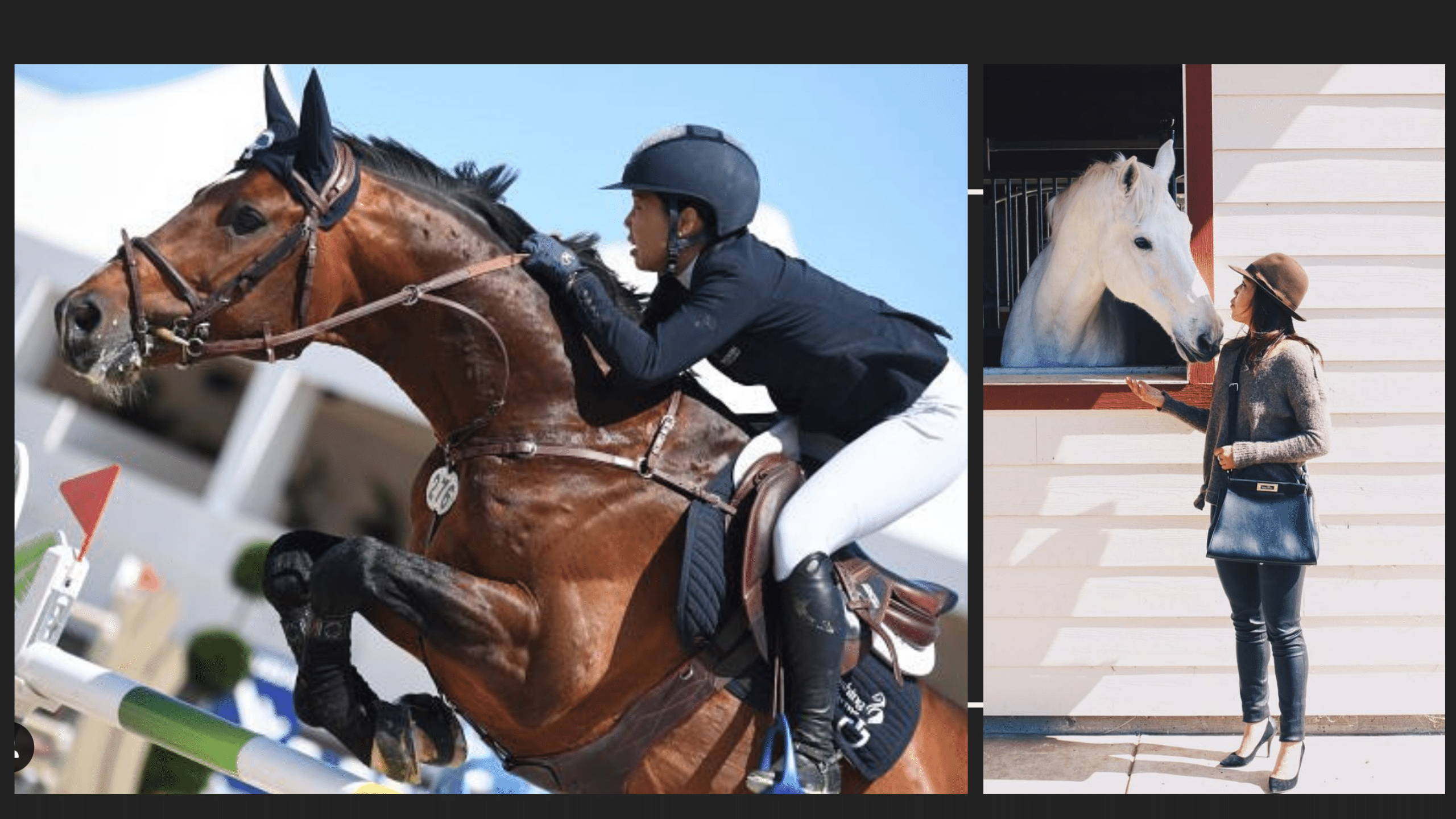 COMPETING ON THE HIGHEST LEVEL
8. You are an experienced showjumper who has competed in USA, China and Europe - what are the differences of the events & arenas from the different continents? 
All 3 continents are super different: Europe is by far the most professional and elite of the three with amazing venues dedicated to the sport of high level show jumping The US has a more commercial approach and offer more divisions apart from jumpers such as hunters, equitation, and derby style formats China is the new comer...trying to grow and expand the market after the European format 
9. Alot of people look up to you, and look at your life 'as the dream' - living in California, working as a professional showjumper. What did it take to get there? And is it 'the dream life'? 
I  don't think there is any such thing as the 'dream life'. While I am truly blessed, no one will know the personal struggles that helped me achieve what I have today. Sacrifices, sweat, tears, emotions...everyone deserves to be exactly where they are.
10. Where is your next big show? 
Sacramento, California in 2 weeks!
11. Do you have any role models in the sport? 
I have too many to list! Everyone has contributed to my education, but my oldest mentor Ludger Beerbaum will always be one of my all time role models.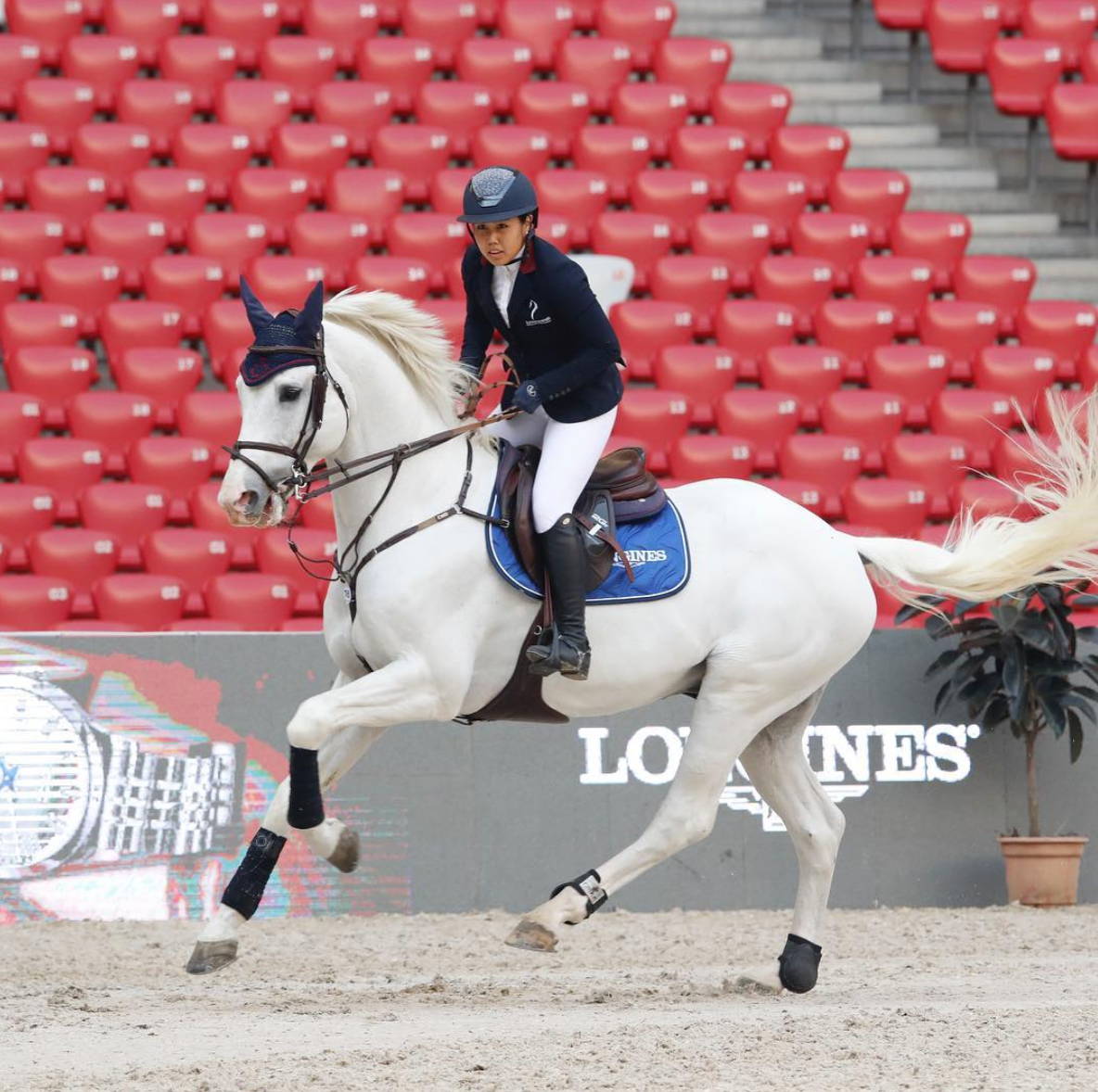 We are looking forward to following Meimei & her Stallion Cassandro. Traveling the world - teaching & entertaining us through her new youtube channel. 
Sign up to our newsletter to find out when the channel goes live next week.